Websites

Books
*Notably New
*Must Reads
*Children's Books

Teaching Children
*Projects
*Teaching Resources
*Class Project
*Using My Book
--Read Aloud
--Word Study
*Lesson Plans

Stories
*Adults Who Care
*Kids Who Care

What's New

Developing a Website


Articles
* Crackdowns
* Shelters
* Mental Illness
* Poverty
* About Homelessness
*Unemployment *Panhandling
* Housing and Welfare
*Agencies
* Families and Children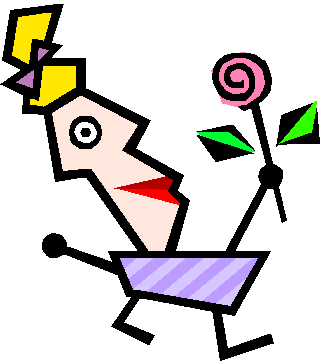 Click Here
Tell me what you think about my website
Order Books from Amazon.com
Email me: lanthony5@aol.com
Curriculum Materials
The Better Homes Fund and The National Coalition for the Homeless has Curriculum Materials available for the "Forget Me Not 2000: Kid's Day on Capital Hill" broadcast from May 1, 2000. The curriculum includes materials on family homelessness, the legislative process, current policy issues on homelessness facing Congress, community service ideas for kids, and resources for teachers.
Go to::
http://nch.ari.net/
How to Teach Children About Giving to Charity by Neale S. Godfrey [Associated Press]

UNICEF has some simple suggestions on where to start including donating money, volunteering time, finding a cause, planning a project, and getting support.

**Habitat For Humanity, a group that builds low-income homes, can be reached at 121 Habitat St., Americus, Ga. 31709-3498, or at 912-924-6935.

**Earth Force, a group that sponsors environmental education and action, can be reached at 1908 Mt. Vernon Ave., 2nd Floor, Alexandria, Va. 22301, or 703-299-9400.

**Second Harvest, a network of food banks, can be contacted at 116 S. Michigan Ave., Chicago, Ill. 60603-6001, or at 1-800-532-FOOD.


Helpful Books
Books by Barbara A. Lewis
Kids With Courage : True Stories About Young People Making a Difference
(December 1992) Free Spirit Publishers.
The Kid's Guide to Service Projects : Over 500 Service Ideas for Young People Who Want to Make a Difference (January 1995) Free Spirit Publishers.

The Kid's Guide to Social Action : How to Solve the Social Problems You Choose-And Turn Creative Thinking into Positive Action (June 1998) Free Spirit Publishers.
Other Books
160 Ways to Help the World : Community Service Projects for Young People
by Linda Leeb Duper (April 1996) Checkmark Books.
.
It's Our World, Too! : Stories of Young People Who Are Making a Difference
by Phillip Hoose May 1993) Little Brown & Co.
Kidstories : Biographies of 20 Young People You'd Like to Know by James R. Delisle, Jim Delisle, Pamela Espeland (December 1991) Free Spirit Publishers.
Growing Good Kids : 28 Activities to Enhance Self-Awareness, Compassion, and Leadership (The Free Spirited Classroom) by Deb Delisle, Jim Delisle, Kenmarjorie Vinton (Illustrator), , Marjorie Lisovskis (Editor) (December 1996) Free Spirit Publishers.

Class Project Books Children's Books Websites Articles Stories
Teaching Resources Projects