Websites

Books
*Notably New
*Must Reads
*Children's Books

Teaching Children
*Projects
*Teaching Resources
*Class Project
*Using My Book
--Read Aloud
--Word Study
*Lesson Plans

Stories
*Adults Who Care
*Kids Who Care

What's New

Developing a Website


Articles
* Crackdowns
* Shelters
* Mental Illness
* Poverty
* About Homelessness
*Unemployment *Panhandling
* Housing and Welfare
*Agencies
* Families and Children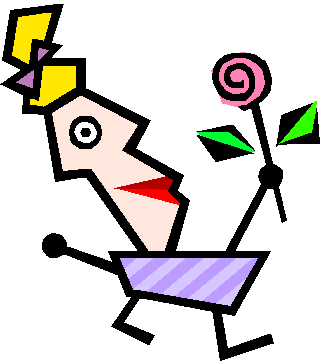 Click Here
Tell me what you think about my website
Order Books from Amazon.com
Email me: lanthony5@aol.com
As I began planning my website, I kept going back to, "Why have a website?" My class helped me brainstorm:
| | |
| --- | --- |
| | to sell your book |
| | to tell other people about how to help the homeless |
| | to tell other teachers about things they can do with their students |
| | to help others learn about homelessness |
| | to teach us how to make a website |
| | to have our names on a website |
All good reasons, I thought. But aren't their already many websites about homelessness? We checked together, and yes, there were. But none from a teacher's perspective.
I added my own reasons:
| | |
| --- | --- |
| | to share with teacher's my lesson plans on homelessness for elementary students |
| | to publicize my book and show how it can be successfully used with children of all ages, as well as adults |
| | to provide an easy access to information about homelessness, including current research |
| | to share information about books, both for children and adults, that I found helpful and informative. |
When I first started researching homelessness for my book, I was amazed at the amount of information available. I spent endless hours trying to learn as much as I could, as I got to know J.C. and his experience of being homeless. The research was fascinating, but I felt a little overwhelmed. I knew that one of the reasons I wanted to have my own website was to provide others information about what I had learned, without having to spend the number of hours I spent online and in libraries. In other words, don't reinvent the wheel if you don't have to.
I made a web with my class, providing an outline to begin our study. We kept adding more and more categories and the simple website I envisioned became more and more complex. But that was okay; it just meant it would take more time to accomplish our goals. But it was doable and it was exciting!

I had saved all the research I had done over the past year and found it relatively easy to pull from my sources. Relatively easy at first--until my computer crashed and I had to start all over! Lesson learned--back up all your files! So after many, many hours, I had to begin all over. It was easier the second time--but I had to spend more time finding the information that I had at my fingertips before.

I shared with my class my progress. Modern technology allowed me to hook up my laptop to a Lite Pro, and I could show the whole class my developing website by projecting it on a screen.
Their input was invaluable! If something wasn't clear, they'd tell me! They really liked the pictures (especially of them)!
Important Questions We Asked
| | |
| --- | --- |
| | Did it meet our objectives? |
| | Was the writing clear and informative? |
| | Was it easy to navigate? |
| | Was it colorful but not too busy? |
| | Would people want to come back to it again? |
| | Would both children and adults want to visit our web site? |
The school year ended without completion of the website, mostly because I had to start over from scratch! But over the summer, I kept in contact with several students who were especially dedicated to see this through to the finish. Their feedback enabled me to finely tune my website. I was able to use their input in many areas, including book reviews. Children are amazing--we just can't underestimate their value! I knew that one of my goals--giving kids the chance to pursue something they value--was becoming a reality!
And from there on in, we were off and running! It's a learning process, but isn't everything that is worthwhile? It is so rewarding to see my website and receiving feedback (mostly positive!) keeps me (and my students) motivated to continue to work at helping others make a difference in the lives of others!
Many thanks to my fifth grade class . . Ian, Jessica, Spenser, Daniel, Paul, Ashley, Nicole, Caroline, Lele, Megan, Jun Yan, Sai Rom, Asia, Doug, Jake, Grace, Kristina S., Kristina W., Mihaila, Laura, Rebecca, Brian, and Omar.
Class Project Books Children's Books Websites Articles Stories Teaching Resources