Websites

Books
*Notably New
*Must Reads
*Children's Books

Teaching Children
*Projects
*Teaching Resources
*Class Project
*Using My Book
--Read Aloud
--Word Study
*Lesson Plans

Stories
*Adults Who Care
*Kids Who Care

What's New

Developing a Website


Articles
* Crackdowns
* Shelters
* Mental Illness
* Poverty
* About Homelessness
*Unemployment *Panhandling
* Housing and Welfare
*Agencies
* Families and Children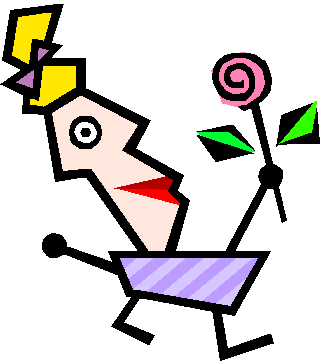 Click Here
Tell me what you think about my website
Order Books from Amazon.com
Email me: lanthony5@aol.com
Stories that reveal the importance of the simple acts we do . .
Bob
Several years ago I was at work reading a newspaper article about the homeless in my hometown of Wichita, Kansas and at this time we were having record cold temperatures that were dipping to 50 below zero with the wind chill. This article had a picture of 5 homeless men sleeping outside the public library. They were sleeping on metal grates which covered some underground plumbing fixtures in an effort to trap some of the warm air rising from there. They had no blankets and no shelter from the wind.

What really angered me was that this article was underneath an article on the front page of our local newspaper (as if of secondary importance) warning us to bring our animals inside as they would die when subjected to these kinds of temps. I thought people, what is wrong with this picture? As a Christian I knew that was Jesus out there and he was cold and hungry and hurting and lonely and in need of the simple touch of a warm human hand.

The next morning when I got off work it was bitterly cold and when I drove by the library I saw 4 men outside, wrapped in 1 soiled, tattered and torn blanket trying to stay warm. I ended up going to McDonalds to get some warm sandwiches and hot coffee. These 4 men took the food and threw their blankets back over their heads and that was the last I saw of them.

Out of the corner of my eye however I saw a lone figure, propped up against the building, looking straight down as though he had lost all hope in himself and the rest of the human race. I asked him, "Sir, would you like something to eat," and he didn't answer. So I went over to him, put a couple sandwiches on his lap, unwrapped them for him, sat a cup of hot coffee down by his side. Then I sat across him and waited.

He never looked up, never said a word. After a couple minutes he began to eat. After 2 or 3 bites he looked up at me and eyed me really suspiciously. Then I saw the tears start to well up in his eyes, and he simply muttered one single word....WHY?? I went over to him, put my hand on his shoulder and said, because I care....He immediately started to cry uncontrollably, come up and hugged me and I started to cry. It was so cold that our tears were literally freezing on our faces......and we hugged and cried for the longest time.

Then he looked into my eyes with a gaze that pierced the very depths of my soul and said, "I love you brother, thank you for giving me hope in a world without hope..." As you know, a man can live a long time deprived of every bodily necessity, but a man cannot live without hope......

Theresa
I am a research assistant for Iowa State University on their Midwest Longitudinal Study of Homeless Adolescents in Lincoln, Nebraska. Previously I have worked in a detox facility where the majority of clients were adult homeless males, and for a street outreach program whose focus was homeless and runaway youth.

When working with these populations of people, I found it was critical to gain their trust. The easiest way I found to establish a trusting relationship was by listening to what they had to say and not judging them or immediately offering solutions to their problems. I can see the difference in their eyes and body language when I just sit back, relax, and listen. I also think listening and respecting them was the greatest thing I could do to increase their self-esteem and help them to feel as though they have importance and worth.

But not only do I feel as though I touched their lives, they also touched mine. These are some of the most interesting, strong people out there. I have learned to appreciate what I have more and to hang onto and desperately fight for what I believe in and what is important to me. The homeless have helped to increase my awareness and compassion of people different than myself, and to realize that everybody is someone of great worth and deserving of my, as well as everybody else's, respect. Working with the homeless has also fulfilled a void that had previously been in my heart and helped me to distinguish those things in life that I had previously thought were crucial (material things and a good paying job) from those things that actually are crucial...love, respect for self and others, family, friends, and a passion for life.

Vincent Jones
Mr. Jones noticed a homeless man and something made him stop and take interest. His concern helped Raymond Lawrence, age 51, was reunited with his family because of Vincent Jones' efforts. Read the article by Randy Kennedy, "Act of Charity Reclaims Life From the Streets, The New York Times, November 25, 1999.

Edie Cohn
Edie Cohn is a photographer and artist who shares her sensitivity and talent at her web site, Through My Eyes http://homelessproject.org

Ada Martin
When Ada Martin and her husband, tried to convince homeless on the streets to go to shelters, they found that that was not the answer for many of them. What was needed, they decided, was a way to help those homeless individuals that chose to stay on the streets. Thus, they began "Take it to the Streets" in Columbus, Ohio. Their website can be viewed at
Sean
I have had many experiences helping the homeless from working in a soup kitchen and going on midnight runs into New York City to give goods like food, soap, warm clothing and other things directly to the homeless. Recently, I was walking down the road of my medium size town when I passed a homeless man going in the opposite direction. It was a chilly night and I had but my T-shirt and fleece button down. He seemed cold, but so was I. I continued walking down the black when I stopped in my tracks and turned around to see him also, continuing on his way. I took up stride to catch up to him and handed to him my previously removed fleece and handed it to the kindly gentleman. He was appreciative. We smiled, and then we both continued on our way.
Maria Mackin, a social worker at Kings County Hospital in Brooklyn, befriended Arthur Bell, a homeless man who suffered from dementia. She found out that he had been one of the first black dancers to perform with the New York City Ballet. Her interest in him helped him regain his identity and his dignity.
Joy Krause makes a difference in the lives of the homeless! She founded "Sparkle America," cleaning homeless shelters across the nation. She wants to raise awareness that women and children are the fastest growing population in the homeless community.
A Miracle at Times Square
Rosanne Hagerty turns lives around not just by providing a place to live, but also with jobs, medical care, and social services. She started an organization to raise money to buy and renovate an old hotel as a residence for the homeless. She continues to purchase and renovate buildings that help the homeless regain their pride.
Scottie's Place
This non-profit organization make available to children housed in shelters or transitional housing a wilderness adventure camp experience. This experience empowers them to be more self-reliant and lift their self-esteem.

Visit Scottie's Place http://www.scottiesplace.org
Kim
I'm collecting people's stories who are related to a homeless person. I was on the verge of it. Fortunately, never having to be on the streets. Once my mother starting down the path of pay by the week motels, I moved in with a crazy relative but it was the lesser of two perceived evils. I was able to break the cycle. Unfortunately mother and brother both are on the verge of it constantly. I carried the shame of it for years. I have worked thru it with my work and hope to bring light to it for others.

Lisa Gray-Garcia, founder of Poor Magazine, has developed a program that trains low-income people to be journalists. This gives them the chance to write the stories instead of just being written about. It's not just about getting a job--it's about doing something one believes in. The training takes long but individuals are being empowered and developing confidence

Read the story, "Program teaches poor to publish," by Emily Gurnon, The San Francisco Examiner, February 7, 2000.

GO TO: Poor Magazine
Heather
End Homelessness Now - click to make a free donation

http://www.bigskysoft.com/workinc