Students gathered together at B.J.'s Warehouse to purchase the items we still needed.
Lele and Daniel were the business managers. They were in charge of staying within our budget as the students shopped. They used a calculator to keep a running total.
Grace shows Lele an item she wants to purchase.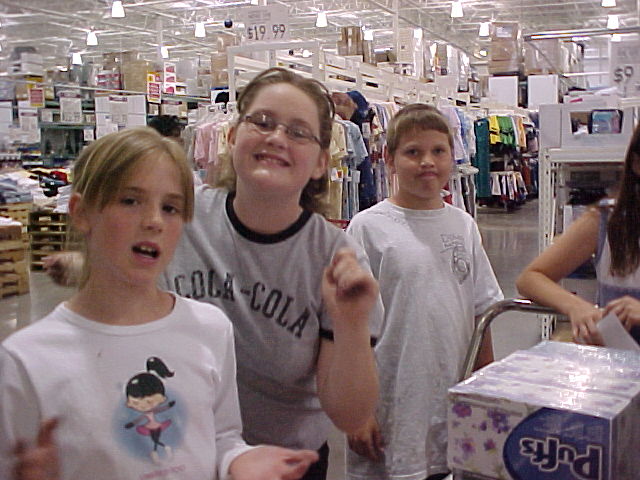 Rebecca, Jessica, and Doug are enjoying the shopping trip!